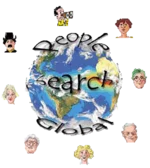 People Search Polynesia
Annuaireopt.pf is "The Official Directory of French Polynesia". On this website, visitors can search white pages, yellow pages, blue pages (government), international directory, reverse search on a telephone number, and search for FAX numbers. Users of the site can also perform a search by community or island, or by zip code. The website is presented predominantly in French.
Based in Tahiti, this French Polynesian website is sponsored by OPT, the Office des Postes et (the office of postal service). Originally, OPT was just the country's land mail postal service, but has expanded and now deals with every aspect of communication: postal services, financial services, land telephone equipment, Internet service provider and satellite TV. OPT is currently run by M. Geffry Salmon, General Manager, and Mr Edouard Fritch, Vice-President of the Government of French Polynesia and OPT Chairman of the Board.
Since 1979, the Official Directory of French Polynesia has also been published in hard copy - these books are currently considered by some to be collector's items, as the covers often boast decorative artwork. A photo gallery of these covers can also be found on the Annuaireopt.pf website.
Annuaireopt.pf est "L'annuaire officiel de la Polyn?sie fran?aise". Sur ce site Web, les visiteurs peuvent rechercher des pages blanches, des pages jaunes, des pages bleues (gouvernement), un r?pertoire international, une recherche invers?e sur un num?ro de t?l?phone et des num?ros de fax. Les utilisateurs du site peuvent ?galement effectuer une recherche par communaut?, par ?le ou par code postal. Le site Web est pr?sent? principalement en fran?ais.
Bas? ? Tahiti, ce site web polyn?sien est sponsoris? par l?OPT, l?Office des Postes et. ? l'origine, l'OPT n'?tait que le service postal postal du pays, mais il s'est ?tendu et traite d?sormais tous les aspects de la communication: services postaux, services financiers, ?quipement t?l?phonique terrestre, fournisseur de services Internet et t?l?vision par satellite. Actuellement, l'OPT est dirig?e par M. Geffry Salmon, directeur g?n?ral, et M. Edouard Fritch, vice-pr?sident du gouvernement de la Polyn?sie fran?aise et pr?sident du conseil d'administration de l'OPT.
Depuis 1979, le R?pertoire officiel de la Polyn?sie fran?aise est ?galement publi? sur papier. Ces livres sont actuellement consid?r?s par certains comme des pi?ces de collection, car leurs couvertures pr?sentent souvent des ?uvres d'art d?coratives. Une galerie de photos de ces couvertures est ?galement disponible sur le site Web Annuaireopt.pf.
© 2003-2020