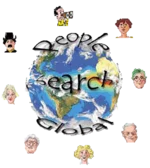 People Search Mexico
Mexico is a highly inhabited republic with many Mexicans without access to the Internet so it's not easy to people search to find someone. There are some techniques that can be used to aid in search.
If the person is a missing person, learn why and where they would go. The Mexican authorities has made significant steps in facilitating missing people searches.
Use the Internet for People Search
The Internet is probably the most common way of searching for people. Most people start their search on social media pages. Here are a few recommendations on how to use the internet to look for an individual:
Take note of all the information about the person sought, including full name, I.D. number, driver's license (if any) and any other avialable identifying information.
Many people have accounts at Facebook, Instagram, Pinterest and Snapchat, where they post things about themselves and their interests.
Find a picture of your missing person and post it on any of the sites. Type out what they were wearing when they went missing and ask people for help. If you can get access to a government site, it might contain criminal records and arrest data. When you want to search in the public records site, all you need to do is type in the first and last name and the state where they live.
You can also find them using the Google people finder website. Type in the name of the person and any ancillary facts related to the person to make the search results more relevant.
Search for People in Facebook
Approximately sixty-five million Facebook accounts exist for Mexican citizens, making it a huge repository of personal information which can be readily accessed by finding a person's account. Because that site garners about 95% of the social-media audience, searching social sites is simple and efficient.
The home page for Mexico is https://www.facebook.com/Mexico/ while the 'Facebook Mexico' page is https://www.facebook.com/facebookmex/.
To look for a person (or business) type a name in the search box at the upper left on the page. To filter out businesses from search results, use 'People' at the top of the page. Use filters on the left to find ex classmates using a name and school name by selecting the education filter, or use the business filter and enter the name of the business to find an ex coworker. Using only a last name will return several results. Adding a first name and/or a suspected location should narrow the field. It is not necessary to be 'friends' with the person to attempt to locate a page for him or her.
Once people are found, it's possible to view information about them, who friends are, where they've been, what they look like, what their interests are, where they went to school, which sports, TV shows, books and events they like - assuming of course individuals have volunteered the information about them.
An invitation can be sent to a person requesting to become a 'friend' and if accepted, would allow online chat with the person. Otherwise there's a link to 'send a message' using link or by clicking on the Message icon. (To the right of that icon are three horizontal dots leading to options for reporting a profile, finding support or blocking someone from accessing your Facebook page.
Mexico
The United Mexican States, or simply Mexico, is a country in North America, bounded on the north by the United States. It covers a surface of 761 thousand square miles, is made up of 31 States and the federal districts. Mexico City, the capital of the country, is one of the largest cities of the world.
The constitution defines the country to be a "pluricultural nation." "Mestizo's" (of both European and Amerindian ancestry) are making 60-75% of the total population. Europeans make up 10-15% of the population mostly descendants of the first Spaniard settlers, along with some Euro-Americans from the USA at the end of 19th and early 20th centuries. During the same period, a significant number of Middle Eastern immigrants, mostly from Lebanon and Turkey, settle in the country. Considerable number of Chinese and Korean also migrated these recent years. Afro-Mexicans, mostly of mixed ancestry, settled in the coastal areas of Veracruz, Tabasco and Guerrero.
Mexico is the most populous Spanish speaking country in the world with an estimated population of 106.5 million in 2005, making it the 11th most populous country in the world. It is a diverse country racially and ethnically.
The country has a rich history and culture, which people of Mexico reflects to these. People in this country, called Mexican, are wonderful, hard working, family oriented and truly a multi-cultural society.
People Search Mexico Republic
Locate people's old classmates, renters, co-workers and many search details.
To people search United Mexican States try searching the major search services like Yahoo, MSN and Google for the person you're seeking. Enter the first and last name followed by an area, region or state to narrow the search results. If too many names are returned, use a middle name or middle initial, or enter the full name. To make the list even smaller, enter the full name in double quotes. Only websites containg the name specified will be returned in the search results. It is often helpful to include Jr. or Sr., the III and other name identifiers. For very common names of course use double quotes and specify a region.
Find People in United Mexican States
Find People in or from Mexico by using some of the services offered on this web page. While they may be fee-based, they often return more detailed and exact results because the data searched is not controlled by individuals. Free data resources are often populated by those wishing for their information to be found. Fee sites search data sources that contain involutary information like birth and marriage records, plat records (land ownership), past and present residences and places of employment. Paid services can conduct background investigations and turn up criminal records and histories of ex-convicts.
United Mexican States People Finder
People Finder services for the Mexico Repulic are not particularly plentiful because as an underdeveloped region for Internet services, many Mexicans have not had access to the Worldwide Web. Paid services will likely be of more service than free services for that reason - free databases have not had volunteered information in quantity so records of Mexican citizens will be sparse. Try using Intelius Search. Enter a first and last name and press Search. Intelius will ask for payment if you think a correct match has been found. We believe the information may be purchased and a refund may be granted if it turns out that the person is not the person you seek.
Los Estados Unidos Mexicanos, o simplemente México, es un país de América del Norte, limitado al norte por los Estados Unidos. Cubre una superficie de 761 mil millas cuadradas, está compuesto por 31 estados y los distritos federales. La ciudad de México, la capital del país, es una de las ciudades más grandes del mundo.
La constitución define al país como una "nación pluricultural". Los "mestizos" (de ascendencia europea y amerindia) representan el 60-75% de la población total. Los europeos constituyen el 10-15% de la población, en su mayoría descendientes de los primeros colonos españoles, junto con algunos euroamericanos de los Estados Unidos a fines del siglo XIX y principios del XX. Durante el mismo período, un número significativo de inmigrantes del Medio Oriente, principalmente del Líbano y Turquía, se establecen en el país. Una cantidad considerable de chinos y coreanos también emigraron en estos últimos años. Los afro-mexicanos, en su mayoría de ascendencia mixta, se establecieron en las zonas costeras de Veracruz, Tabasco y Guerrero.
México es el país hispanohablante más poblado del mundo con una población estimada de 106.5 millones en 2005, lo que lo convierte en el undécimo país más poblado del mundo. Es un país diverso racial y étnicamente. El país tiene una rica historia y cultura, que la gente de México refleja a estos. Las personas en este país, llamadas mexicanas, son maravillosas, trabajadoras, orientadas a la familia y verdaderamente una sociedad multicultural.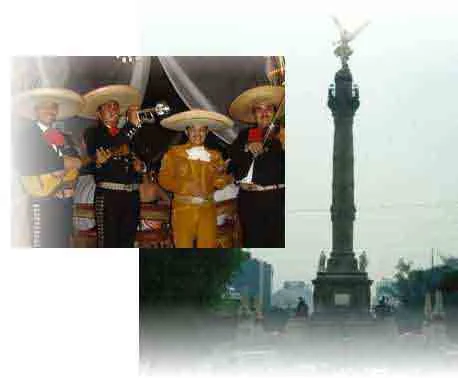 Free People Search Global Mexico provides people search service at no cost. Find or search people in Mexico using the free function above.
"Tell me who your friends are and I'll tell you who you are." - Mexican Proverb
© 2003-2020