Free Military People Search
Look up free data on military past and present: rank, tours of duty, commendations, theaters, current status, health information and wherabouts.
Find Armed Forces Personnel
The military-personnel-installations page of the usa.gov completely-free website is the hub of information related to those who have served and are serving in the USAF (United States Armed Forces - a little confusing because USAF is also an acronym for United States Air Force) and the military bases ('installations').
From the central source of https://www.usa.gov/military-personnel-and-installations there's access to all of the following data at no charge - which is a lot:
Searching For Present And Past Service Members
USA.gov front and center has a search box prepopulated with 'Search All Government', the utility of which seems grossly broad on a site presumably dedicated to information about service members, and it's contradictory to this blurb at the top of the page:
"It's not easy to lookup military members or get their contact information. There's no database to search and privacy laws and military rules don't allow the finder services to share this information."
Join the Military
Locate Military Members, Units and Facilities
Military and Veterans Education Benefits
Military Pay and Pensions
Military Programs and Benefits
Military Records and Identification
Selective Service (the "Draft")
Veterans Burial and Survivor Benefits
Veterans Health Benefits and Issues
Veterans Housing Help Veterans Jobs and Training
Honestly the site, its pages, content and design don't give the appearance of a government website with the usual repetitiveness, clandestine references and website inefficienies. Attemping to look up the domain name in WhoIS returned nothing but a suggestion to continue on to "RS.INTERNIC.NET" which doesn't work.
Find Someone in the Military
To find someone in the military 100% free, visit any of the websites of the branches of service and use the search functions on each. If the branch of service is not known, use the major search engines using the search parameters known like name, birth place, last residence, etc.
Armed forces is ordered as standing forces, which is presented as a professional army that is involved in no other profession than preparing for and engaging in national defense and warfare.
Military, as an adjective, is a property of things related to warfare and soldiers. "GI" stands for 'government inspected' as though soldiers are commodities or pieces of meat. Come to think of it, that is all they are in the eyes of the 'elite' who wage war and fund both sides for profit.
Military in American English is mostly used for regulations concerning to and among justice, transport, procurement, force and strength.
The military of the United States, officially known as the United States Armed Forces, is structured into 6 branches: Army, Navy, Marine Corps, Air Force, Coast Guard and now, Space Force. All are also part of United States Uniformed Services.
Militaries are considered to be our modern day heroes. They are strong, courageous and determined people that are fighting for peace. They give us hope as we witness their heroism in the face of war against bad elements.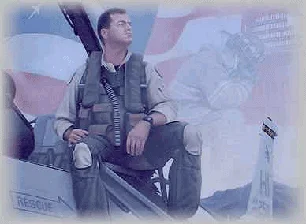 Find Someone Who Serves or Served in the Canadian Military
National Archives: You can reach MPRC or National Archives Canadian Military Personnel Record Center and search for military personnel records for contact information. You only need to write a letter along with a stamped envelope with all the information you have gathered. You don't need to be related to the person or have some confidential information about them to request their current or last known location or any other available information.
GI Search: This is an independent website that is specifically intended for people who want to find other people who are or were in the military. It is a free search engine with the military social network to find military friends and missing ones. Go to the site and use the search option where you can find anyone with a military history. It includes the Army, Navy, Air Force, Marine Corps, and Coast Guards. You can search for anyone with information, or you can browse through the photo archive of aircraft, military boats, and duty stations. (There can be some exceptions since sometimes the government keeps records of some important personnel from the public.)
Military Buddy Finder: Another independent website developed in 1999 is military.com - a platform that provides information about the veterans and military members regarding their benefits. This website has a feature called military buddy finder. It contains over 20 million records with the free locator facility. You need to enter first name, last name, service branch, email address, and pay grade.
Military Spot - Military Locator: This platform offers news, information, and resources about soldiers in the Army, Air Force, Navy, Marines, Coast Guards, and National Guards. It is another private company's website, which is run by Sun Key Publishing. Though this is not affiliated with the US military here, you can find veterans and active-duty personnel. Click here to open the website, and there you can find several links with the classification of military branches. Here you can find the link which says: Reunite with Old Military Buddies, Army Buddy Tracker, Air Force Email Locator, etc.
People Search Global© | 14241 Dallas Pkwy, Dallas, TX 75254 | 888-427-5778 | 2003-2023