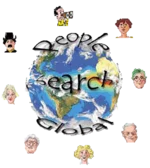 People Search Italy
Next: CRIMINAL RECORD FOUND
"We have uncovered (as though they were hidden) multiple criminal records match the name John Smith. (Well, no shyt.) Click continue to see these records in John's report and uncover (ooooh) the details behind his criminal record." - once again strongly suggesting that our fictitious non-existent person is in fact a real criminal.
The next step is an allegedly scan of social media sites showing icons for Facebook, MySpace (defunct), LinkedIn, Picasa, Tumblr, Pinterest, Date.com, Date Hookup and National Archive.
"Picasa is a discontinued, cross-platform image organizer and image viewer for organizing and editing digital photos, integrated with a now defunct photo-sharing website, originally created by a company named Lifescape in 2002." Wikipedia
"Do you believe John has forgotten social media or online dating accounts?" How is one to know. If we knew that we wouldn't be searching for him, would we? Let's try 'I don't know' again.
Oh spare me: "You may be shocked to find out John does have online accounts, these may be anything from social to dating accounts. Continue to find out which ones."
Next: "Our initial database scan has uncovered possible criminal or traffic records associated with some of the people listed below. We recommend selecting all of John's possible relatives if you wish to include them in your report." followed by 12 buttons with names of people named 'Smith'. Continue...
What ensues is so ridiculous that only a picture can described it effectively. Note the seal of the United States with a red warning sign and the 'OFFICIAL' watermark.
"Attention (red,bold": This info is sourced from official government records."
"John Smith's Report May Contain Surprising Details Provided by Users"