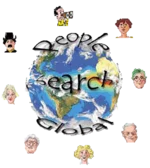 People Search Italy
Italy's Info 412 IT is 'The Answer To Everything'. Its expanded motto is 'Not your newspaper, not your TV, not your CD-ROM the companion of your daily life is Info 412 Italy!' Indeed, this website, provided by Italy and published in Italian only, offers a variety of methods by which to locate people in Italy: search by name to find a phone number and address; search for a number from an address; search for a name from a number; search for an organization by an 800 number; search for a list of businesses; search by area code.
The Info 412 site also offers links to search Italian travel, horoscopes, movies, traffic, shopping, maps and driving directions, doctors and pharmacies.
Italy also provides 24-hour information services and an avant-garde telephone information service (Dimmitutto). Italy is no longer just telephone services, but is a provider of a wide range of Internet services and an effective line of fee-based services for small and medium-sized businesses and professionals: Contacts Lists - an updated database of phone numbers, names and addresses; Dream Assistant - a dedicated team of operators manages appointment diaries and answers customer calls; Company Explorer - obtain information on all aspects of a particular company with just a simple phone call.